Design and execution of 10m x 6m high mural at nightclub in Fortitude Valley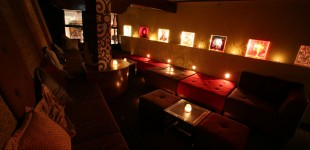 A mid-19th century warehouse was the starting point for another collaboration; creating a layout that would allow 5 new levels to work harmoniously as an exciting journey. Voids were cut out of the existing floors, and ornate staircases designed to link the new areas, and 5 bars.
Now a classic design icon, unaltered since opening in 1998: Press Club – a design collaboration with Nic Brunner. Wall finishes: faux rust, gold leaf, walnut leaves and ancient concrete.